Alfred Domett (1811-1887)
Books, the mighty mines
Where all the extinguished forests of mankind
In diamond-thoughts lie crystallised—enshrined.
From Ranolph and Amohia, Canto XXIII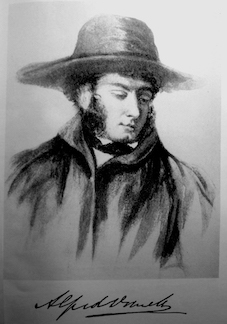 Poet Alfred Domett was premier of New Zealand in the 19th century. He has been called the "father" of the General Assembly Library, which became the National Library of New Zealand in 1965.