Jeffrey Paparoa Holman
Book Group
Mac doesn't say much today,
his silence is a kind of speech.
Jeremy is thinking aloud, not
even words can pass his lips.
Anaru makes the most of
time he's doing, doing him.
Stevie's ghosted to a wing
out there, but here he is.
The books we share today
are only half the tale; each
soul around this table's a body
never meant to be this shape.
It's what we do, it kills the time.
It's where we dream of endings,
waking up in a different story.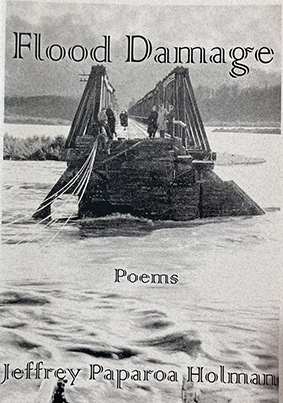 Jeffrey Paparoa Holman (1947-) writes poetry, history and memoir. He lives in Ōtautahi/ Christchurch. His poem first appeared in an essay for Poetry New Zealand Yearbook 2021, 'That's the Revolution: Our Prisons, ourselves'.