Richard von Sturmer
The Steering Wheel
I had been heading
in the wrong direction for a long time,
into darkness and uncertainty.
Then, a few hours ago,
reading in my armchair,
the book I held in my hands
became a steering wheel
and I was back on the right road.
One sentence was all it took
for my hands to turn the wheel:
'Every moment that makes up our life
is a mere process of experiencing.'
And the light coming through the window
the stillness of the curtains
the hum of the refrigerator—
all were signposts pointing
to the mystery of this world.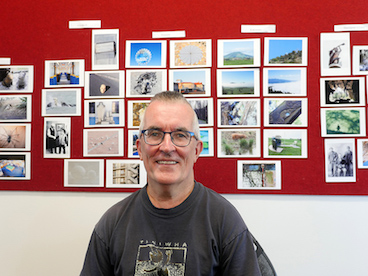 Richard von Sturmer's recent books are the memoir, This Explains Everything (Atuanui Press, 2016), and Postcard Stories (Titus Books, 2019). In 2020 he was the University of Waikato's writer-in-residence. https://thefloralclocks.bandcamp.com/